AUCTION KICKOFF OVERVIEW
A QUICK OVERVIEW TO GET STARTED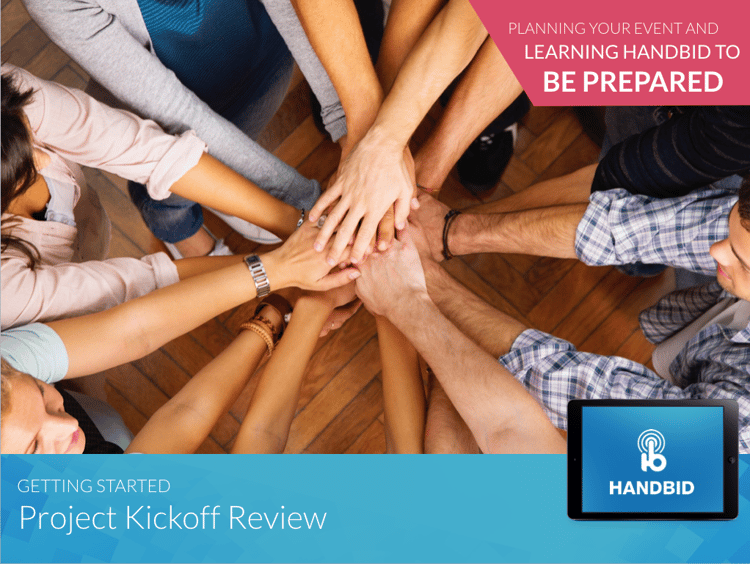 So you have taken on the role of Auction chair, or perhaps auctions are "old-hat" for you but the use of a mobile bidding system is new. Either way, the task ahead may look daunting. We are here to help. For all Handbid customers who hire us to come on site and help with their event, we run through through a kick off process where we ensure they are thinking about and planning for some important elements. The purpose of this kickoff is to simply get our customers thinking about these things, not giving them the answers to them.
If you want a recipe on how to run an auction, its best to consider our consulting services. Otherwise, if you and your team are ready to start planning your auction event, this kickoff eBook is a great place to start!
Complete the form on the right side of this page to download our Auction Kickoff eBook today!