IMPROVE YOUR AUCTION
LEARN HOW TO IMPROVE AUCTION DISPLAYS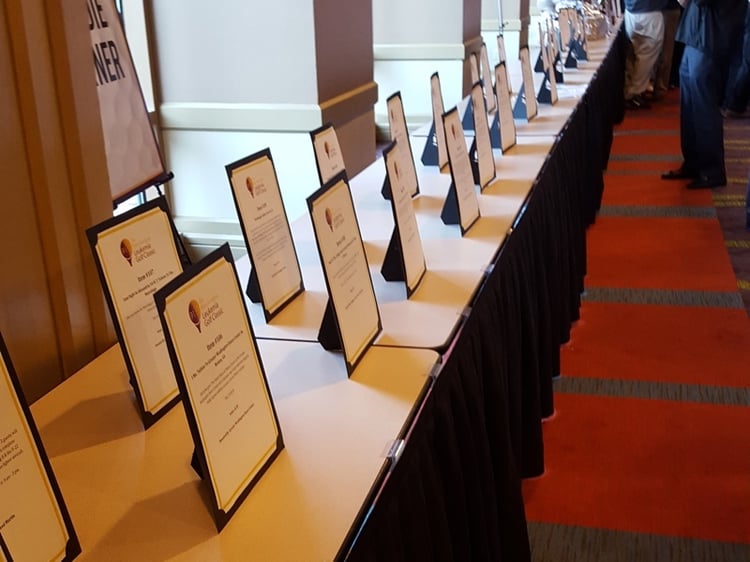 A proper auction display is critical to driving bidder interest. However, many auction hosts believe that if they are going to use mobile technology, they don't need to create a display. If your auction is entirely online, that would make sense, but if you intend to have your auction tied to an event where people will attend and bid, then you will want to create an inviting display to peak bidder interest.
Creating a great auction display is not difficult but does take some time. You want to avoid the "sea of certificates" (above) and instead create a display that showcases your best items.
This ebook will go through some "Good" and "Not so Good" comparisons of auction displays and perhaps give you some ideas on how to best display your items. Also, look to our PINTEREST board in the upcoming months as we put up examples of "Good" and "Not so Good" displays. Feel free to share your own as well!
Complete the form on the right side of this page to download our Auction Displays eBook today!